At Adams Moore we have dedicated property tax accountants that can assist you with your landlord tax returns. Starting from £225 plus VAT per Tax Return for Landlords of up to 2 properties, our in house specialists will walk you through the necessary steps as seamlessly as possible and ensure that you comply with HMRC deadlines.* You need to complete a landlord tax return by 31st January each year if you are making a meaningful sum of money from renting out a property.
The Process:
Download your self assessment questionnaire from our client portal, complete and return with rental property statements and any supporting documentation
That's it!

Let us help to take the stress out of your Landlord Tax Return – contact us today.
*If you have more than 2 properties please let us know so that we can  provide you with a personalised quote.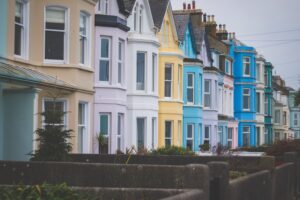 Making Tax Digital for Income Tax
Starting from 6th April 2024, HMRC are introducing MTD for Income Tax. You must use software, such as Xero which we highly recommend, to store digital records of all your trading transactions and send updates of the totals every 3 months.
Property income from multiple properties in the UK are treated as one 'UK property business'.
You can authorise us as your agents to complete this using the process specified or your current manual records.
If you would like to know more about our service as property tax accountants or completing your landlord tax return then please call us today on 01827 54944.