2023 Self Assessment Tax Returns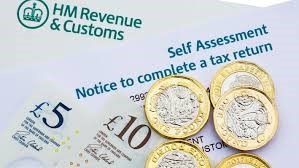 As the tax season approaches, it's time for individuals to start thinking about filing their self assessment tax returns. While the process may seem daunting, completing your tax return on time is essential for avoiding penalties and minimising your tax liability. As an accountancy practice, we want to ensure the process is as easy and pain free as possible for all our clients.
First and foremost, filing your tax return on time helps you avoid penalties. The deadline for submitting self assessment tax returns is 31st January each year, and failing to meet this deadline can result in significant financial penalties. The penalties for late filing start at £100 and can quickly escalate, depending on how long you wait to submit your return. By completing your return on time, you can avoid these costly penalties and ensure that your tax affairs are up to date.
By submitting your return promptly, you'll have a clear picture of your tax liability for the year. This allows you to plan and budget accordingly, ensuring that you have the necessary funds to pay any tax owed. Furthermore, filing your return early provides ample time to identify any tax savings and speak to one of our experts well before the deadline. Completing your tax return on time is also crucial for maintaining good financial records. Your tax return is a record of your income and expenses for the year, and accurate records are essential for managing your finances effectively, allowing you to plan for the future.
In conclusion, filing your self assessment tax return on time is essential for avoiding penalties, paying the correct amount of tax, and maintaining accurate financial records. We recommend that you start preparing your tax return as soon as possible to avoid any last-minute stress. If you need assistance or have any questions about the process, don't hesitate to contact us as we can provide guidance and support. Adams Moore has a strong team of accountants dedicated to providing professional and timely accountancy services. Call us today on 01827 54944.