Adams Moore is one of Tamworth's largest firms of accountancy and business advisers. We are based in the centre of the town, with two partners, experienced senior managers and a support team including accounts, audit, payroll and client support.  Independently owned, the partners have over 40 years' experience of assisting businesses of all shapes and sizes, providing quality and cost effective business advice to all of our clients.
Running a business in today's competitive environment throws up many opportunities and challenges. We at Adams Moore are passionate about offering the best service to our clients by working in partnership to achieve your business aspirations in line with compliance to the various regulatory bodies.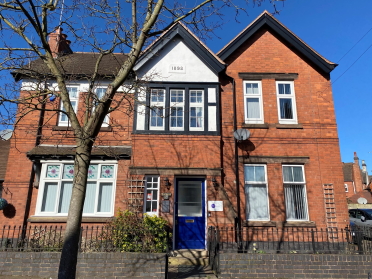 Through dedicated support, a forward-thinking attitude and a passion for business growth, our clients have the confidence and freedom to get on with their day-to-day without worrying about accountancy issues. As experienced accountants and business advisers, Adams Moore aims to offer a service akin to having an in-house team to give clients peace of mind on all tax, regulatory and forecasting matters, whilst also offering a cost effective return. Based in Tamworth, north of Birmingham, we help local and countrywide businesses achieve their business goals.
The partners, accountants and support staff at Adams Moore don't just work for clients in a formulaic manner, rather they are committed to working alongside their clients to achieve the highest of aspirations as one team. We offer practical business advice and help people to make informed decisions, believing in data-led growth, seizing opportunities in the marketplace and driving successful outcomes.