Laugh Your Way to Financial Success: Adams Moore and the Benefits of having Digital Accounting Software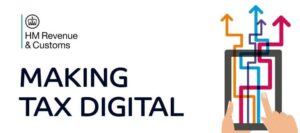 Introduction:
Welcome, all our clients, to a blog post that promises to tickle your funny bone while enlightening you about the indispensable (and now obligatory) benefits of having a robust financial and accounting system. But wait, there's more! As a cherry on top, we at Adams Moore work in partnership on all XERO and Sage products, making this the perfect time to invest in our services and let the laughter and profits roll in.
The Comedy of Errors:
Picture this: a world without an accounting system—a chaotic land where numbers run wild and accounting nightmares come true. In such a realm, misplaced decimals, HMRC defaults and erroneous calculations reign supreme. But fear not! With a dependable financial system in place, you can bid farewell to those dreadful math-induced nightmares and laugh at those once-haunting forecast, tax positions and HMRC deadlines.
The Art of Tax:
Ah, VAT— all VAT returns have gone Making Tax Digital, meaning all returns now need to be filed through software online . A financial system coupled with our experienced team will navigate through the intricacies of VAT compliance with ease, making you chuckle with delight as you watch your tax burdens shrink and your laughter rise.
XERO and Sage: Unleashing the Comedy Duo:
Now, let's talk about the dynamic comedy duo that is XERO and Sage. With our fantastic partnership, you can bid farewell to those sleepless nights spent sweating over spreadsheets. It's a comedy act you won't want to miss! Wave goodbye to manual data entry and tedious tasks and say hello to automated hilarity that will make your competitors green with envy.
Summary:
In a world where laughter is the best medicine, Adams Moore has mastered the art of blending humour with financial prowess. We bring you the belly laughs and the peace of mind that only sound advice and a robust financial system can provide. So, dear readers, don't miss this golden opportunity to enjoy the benefits of a new financial system with XERO or Sage. Embrace the comedy, secure your financial future, and let Adams Moore be your partner in success!
Finally, while we may have taken a comedic approach to this blog post, we assure you that Adams Moore is a professional and reliable accountancy company dedicated to providing excellent financial services. We are passionate about helping our clients achieve their financial goals while maintaining the highest standards of accuracy and integrity.