The Importance of a Business Plan & Budgeting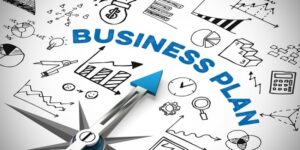 A business plan is like a magic wand, providing a roadmap for success, while budgeting is like a crystal ball, predicting future financials. Together, they help a business stay on track and reach its goals. A solid business plan and budget ensure that a business is not just floundering around, hoping for the best. If you want your business to be successful, make sure you have a plan and budget in place.
Don't be afraid to become the next big business magician!  We're here to support you; please contact us to arrange an appointment 01827 54944.